AceShop - Joomla3 and Mobility

We are happy to announce the new
AceShop
3.0 version. In this version, we've fixed the following lines. So you will have 
the best Joomla Shopping Cart component. 
AceShop light version is out
Opencart 1.5.5.1 include
Special Options are released
15 Themes added in the zip file
JooSelling 5 Color AceShop paid theme is released for joomla 3.
AceShop is r3ady for mobile
30 days money back guarantee
AceShop light is now for free  
(Click to enlarge over image.)


In this version AceShop light is out and now all Joomla! community will be use AceShop for free but this version is limited for two payment gateways and two shipping methods.
Opencart 1.5.5.1 included

We have added the Opencart 1.5.5.1 In this Opencart e-commerce release includes the following lines.
Klarna Payment Gateway
Product Filters

Categories, Downloads now use auto-complete to select

Tried to add a system to allow the cart to be passed across multiple domains

Added a system to allow users to decide what mime type files can be uploaded

Altered the system to no longer use binary

utf-8

and use general instead.


Special Options are released    (Click to enlarge over image.)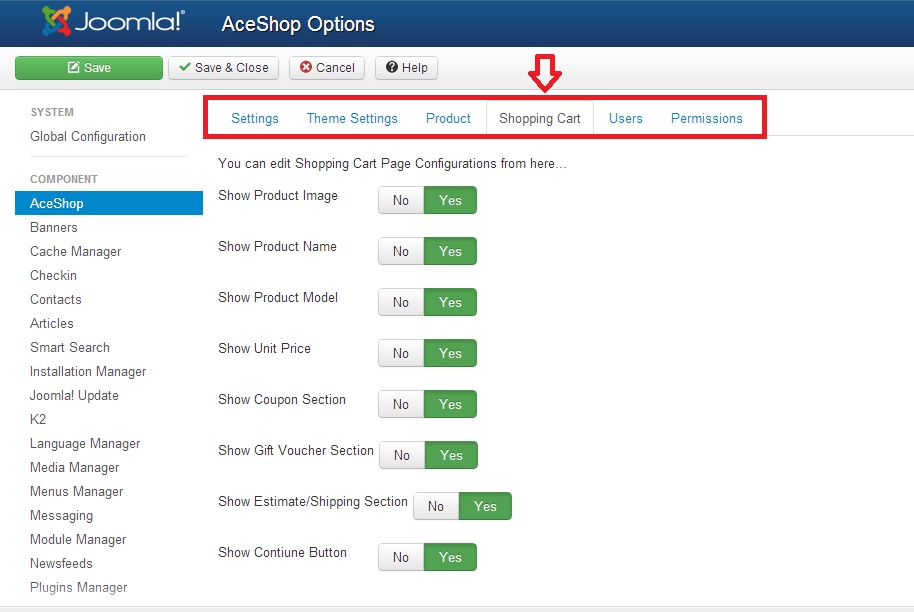 We have improved the options as special options. And lots of options under your control on Theme, product, shopping cart, user settings. So you don't need a opencart vqmode or extension for these options.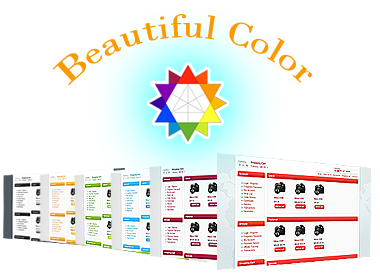 15 Themes added in the AceShop zip file.

All our AceShop - Joomla E-commerce free themes modified for Joomla 2.5, Joomla 3.0 and added in the AceShop zip file so you can just upload to the AceShop theme and use them.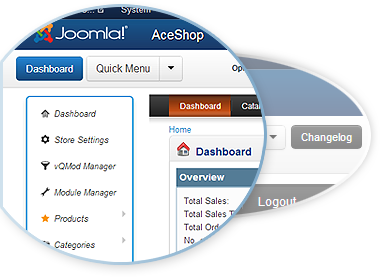 AceShop has an easy installation and userfriendly

We have prepared Quick installation with Joomla 2.5 and AceShop. You can check and the download from here.

And now you won't lose your time with these quick installation packages so you will just download and install the Joomla quick start theme and your website will be ready in the seconds.




It means that you will create your own website and start the sales. For this installation no need programing experienced.

Installation guarantee! If you have any problems installing AceShop paid version, we'll do it for you.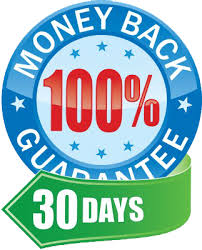 30 days money guarantee.

JoomAce LLC is growing Day by Day and now 30 days Moneyback gurantee if you find major bugs and we can not fix with in 30 days.


Eveything is under your control with AceShop light - Joomla e-commerce is free so you can first use free version of AceShop after that you can buy paid version which include Special options, another payment gateways or shipping methods with in 30 days money back guarantee.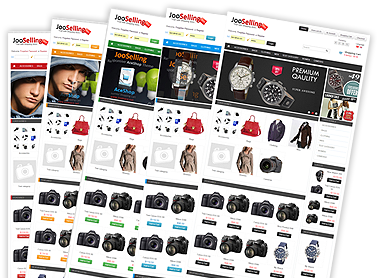 5 Color AceShop paid theme is released for Joomla 3.

We thought early adapter and developer for joomla 3 and we prepared the 5 color JooSelling - Joomla Theme   so you will create your websites in the seconds after that you will present to your customers thus you will grab the job.

Feel free to any feedback and don't forget to follow us on Facebook, Twitter or Google+. 

Best all.
JoomAce LLC Team
www.joomace.net