MyShop Clothing Store
We are proud to represent you new AceShop template - MyShop . It has moduler structure and very fast. ıt is compatible with lots of browsers and it is ready for use.

Build your store in five minutes.

By installing quick install package which contains Joomla, AceShop and template, you can create your web store fastly and easily as you can see in our demo site. You can begin to sell your product after making some settings about payment and shipping.

This template has been created for custom clothes stores, man-woman clothes stores, outlet-underwear and work clothes stores.

You can have AceShop administrator theme (it's price 19$) with MyShop template. You can manage your site easily by using this panel.
In this template, AceShop Short 2.x Joomla Shoppingcart component was used.You can have support service during six months on Joomace.net. After expired your account, you can update your account and continue to take support service.
With MyShop, you can add some options like color, size etc. and you can define new price for your product.
You can define stock information for products (in Stock, Out of stock, Pre-Order, 2-3 days).
If you want, you can build a multi store and you can manage them bu using only a database and a admin panel.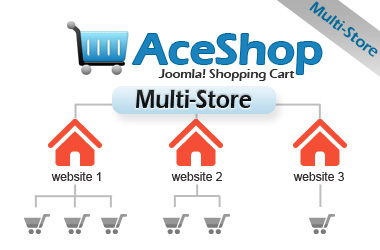 Think about you have more than one domains like www.clothingmen.com, www.clothingwomen.com, www.clothingwork.com etc.
Only by creating a MyShop on www.domain-1.com, you can manage your domains over a host and a admin panel by adding them as addons domains.
You can decide to show products in which store with AceShop.
For example you have three domains.
(www.manclothes.com, www.womenclothes.com, www.workclothes.com). You want to show work shoes only in www.workclothes.com and not to show in other web stores.
 This is so easy with AceShop, go to product menu in AceShop > Dashboard and select the store, that's it!.
http://www.joomace.net/support/docs/aceshop/how-to/how-to-build-a-multi-store-site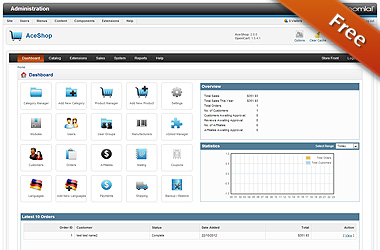 Prices :
MyShop; AceShop template with Aceshop Short 2.x version, Joomla 2.5.x version, AceShop  Pro admin panel free (19 USD) = 99$
Demo    Download