AceSearch 1.5.8 released

Hi all,
Here we are with a new version of the magnificent
Joomla Search component
, AceSearch. This release includes 2 new features, the new Suggestions aka "Did you mean" engines and the "All of these words" field in the Advanced Search page.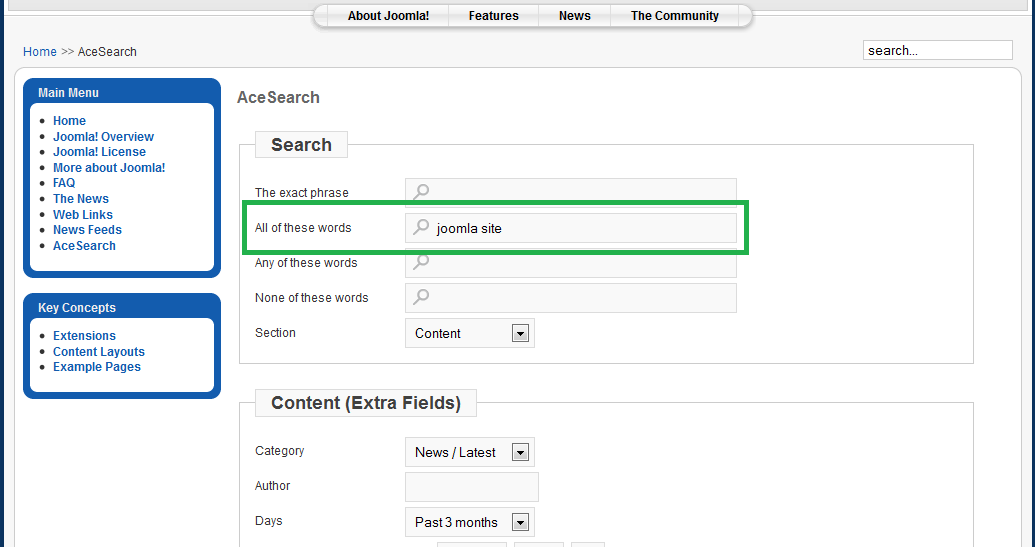 As you can see from the screenshots, now you have 5 options to use as Suggestions engine: core AceSearch, Google, Yahoo, Bing and PHP Spell.

We've started a 20% discount campaing for AceSearch and AceSearch Extensions.
Simply input the coupon code called

acesearch

into the "Coupon Code" box in the order process to save 20%
Instantly!


What is new in AceSearch 1.5.8
# : Not stripping some HTML tags
# : Multi categories selection in filters not working
+ : "Did you mean" improved; Added Google, Yahoo, Bing and PHP Spell engines
+ : Option to show "Did you mean" even if there are results returned
+ : "All of these words" field in Advanced Search page
Demo
: http://www.joomlasearchengine.net
Changelog
: 
http://www.joomace.net/joomla-extensions/acesearch/changelog
Download
: 
http://www.joomace.net/downloads/acesearch/component